Our phones have been restored! If you need to reach the office please call the main line 208-336-2000. Thank you for your patience as we sorted out this issue. Have a wonderful week.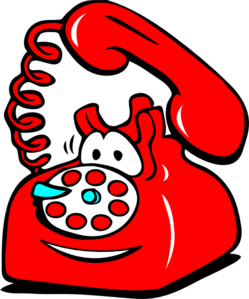 Its almost carnival time. Come join us Thursday for a great evening of food, fun, and friends.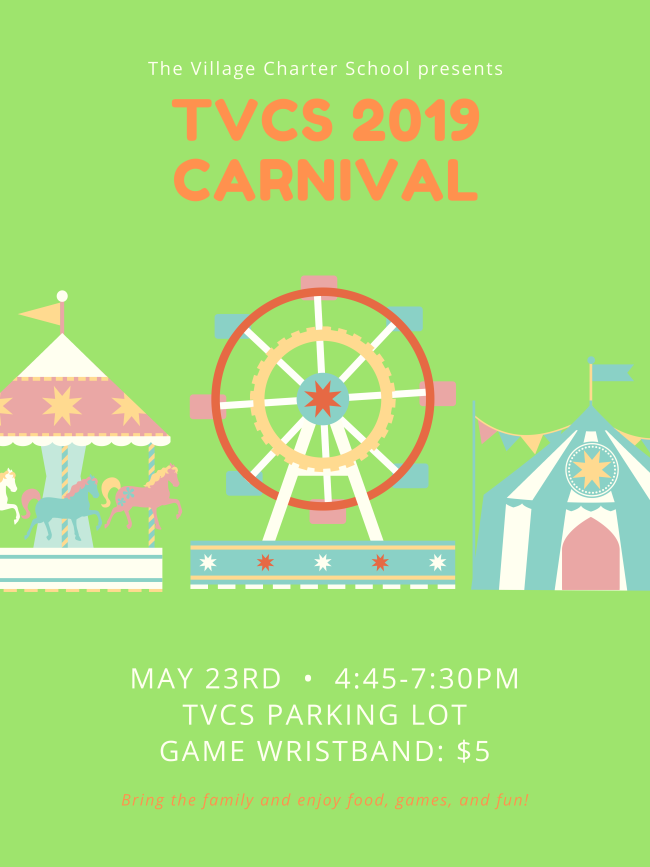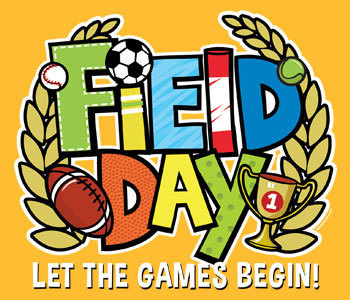 Leadership Day is coming, please mark your calendars for Tuesday May 14, 2019 9AM- 12PM.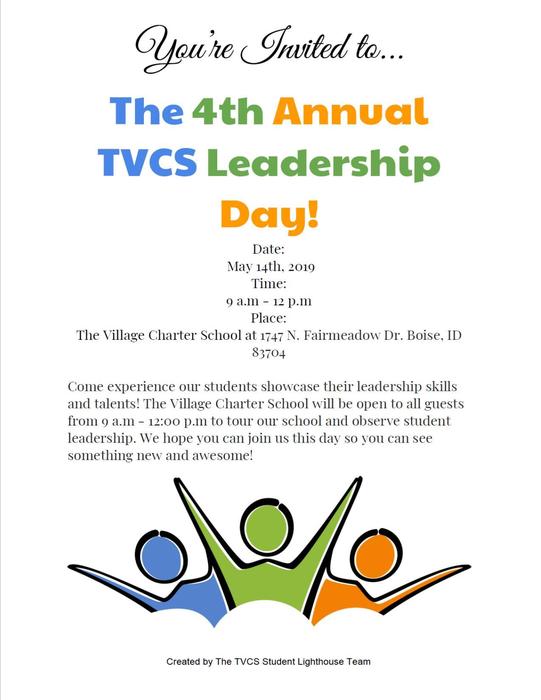 Next week is teacher appreciation week. Please take moment to thank all our wonderful TVCS teachers.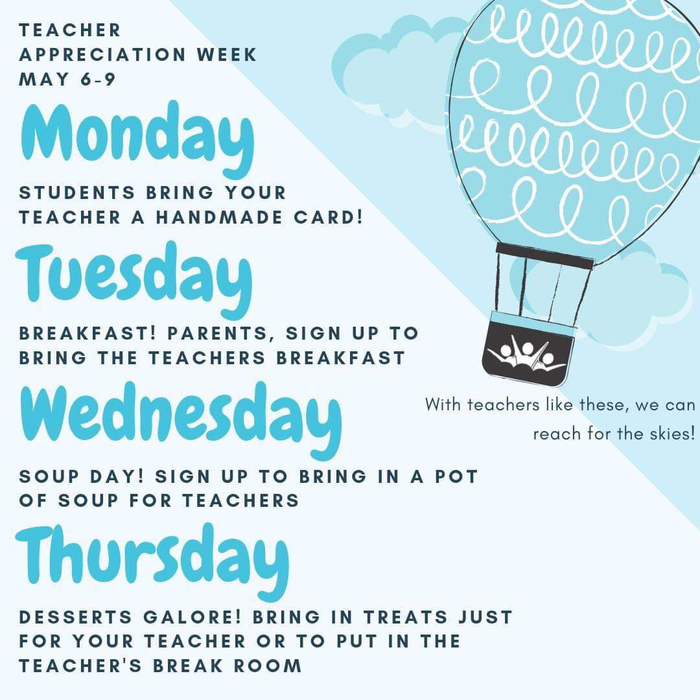 Grab that special dude in your life and join us for Donuts with Dudes!  We'll have donuts, juice and coffee sponsored by TVCS PTO.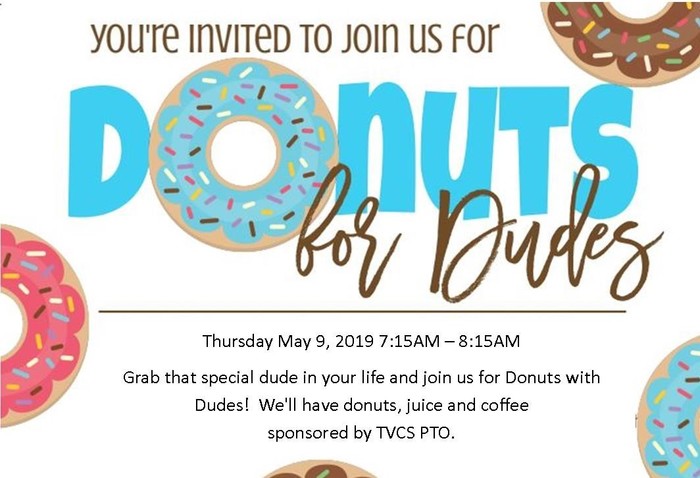 Summer Farm Life Camp Now Enrolling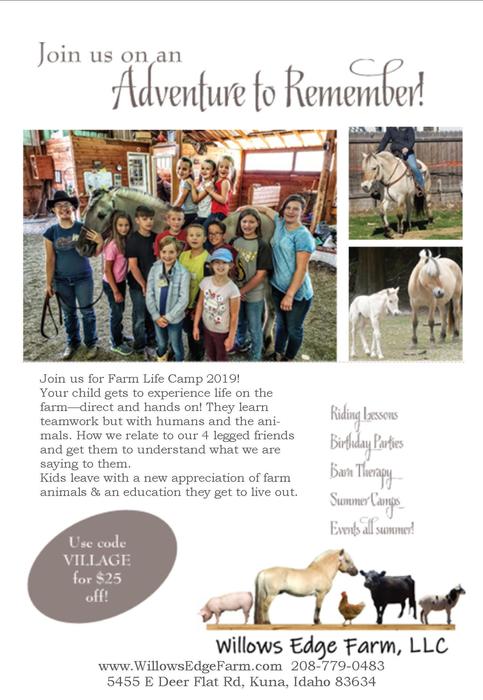 Summer Art Class Enrolling Now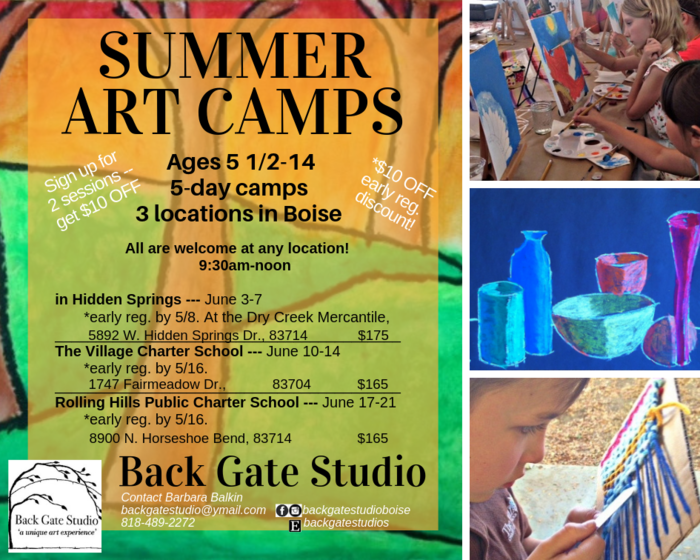 Reminder: There is NO Kindergarten tomorrow due to conferences. All other grades will have a regular day.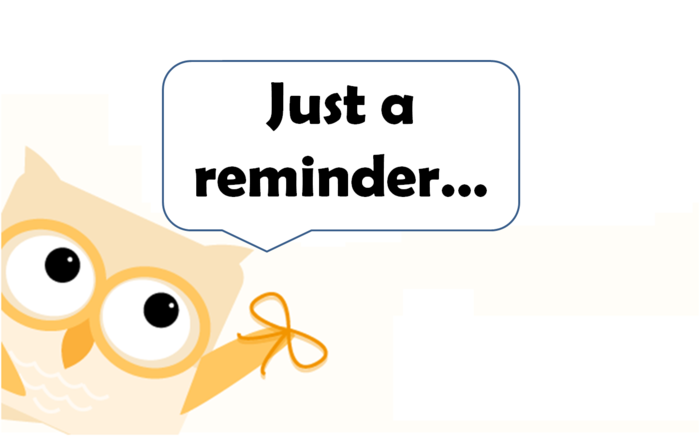 It's time for the annual Scholastic Book Fair! Through the years we have raised thousands of dollars for TVCS libraries and we want to do it again this year! (We receive 50% of our sales or more!) Research shows kids are more likely to read when they select their own books and here is their chance to pick from hundreds of titles. Please join us for this "Dino-mite" Book Fair!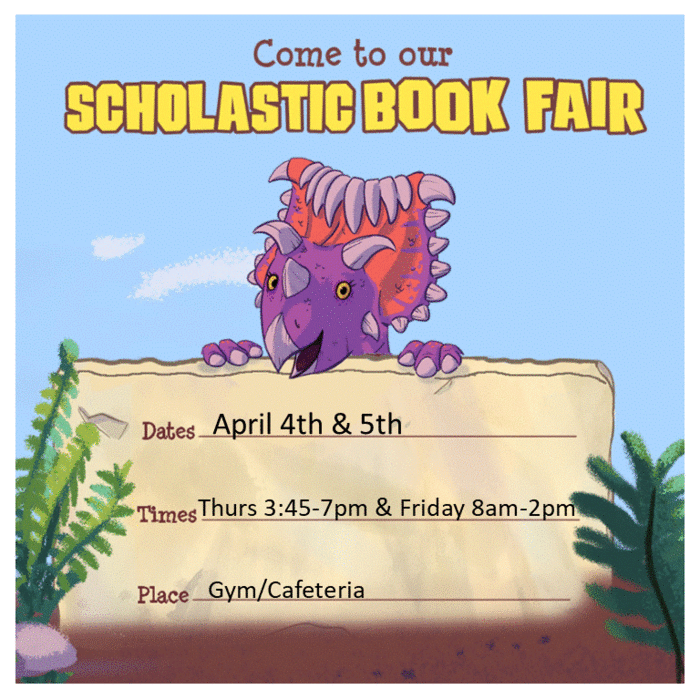 A follow up message from our Board of Trustees. If you have questions or concerns please contact the Board directly at
board@thevillagecharterschool.org
. As always thank you for supporting TVCS.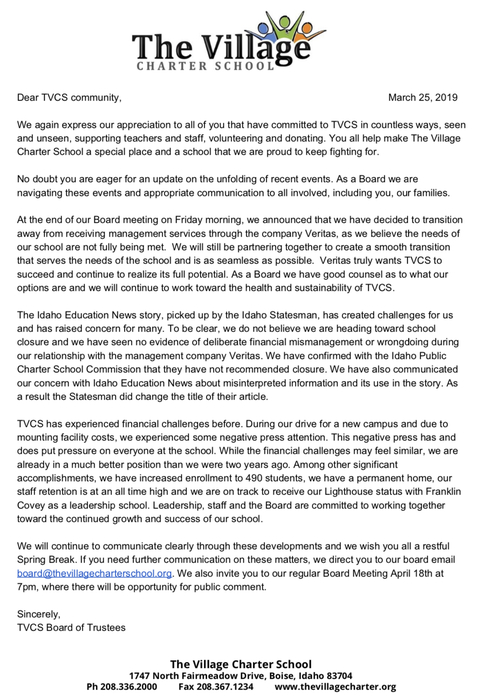 A message from the Board of Trustees in regards to recent events.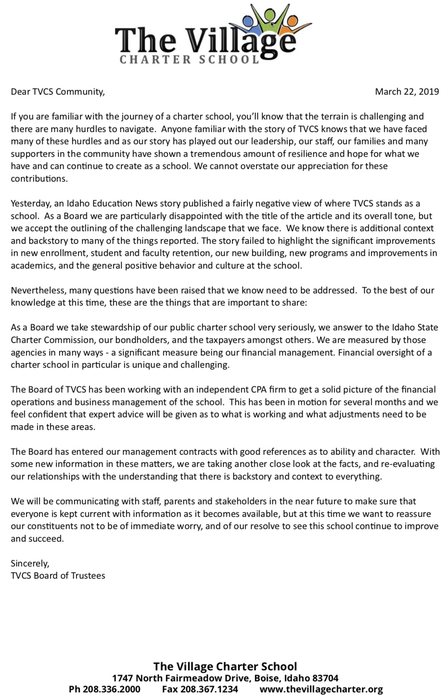 The March meeting for The Board of Trustees has been moved to Friday March 22 at 8:30am. This will be a special meeting with a closed executive session and then a short open session to follow. As always open session meeting are open to the public.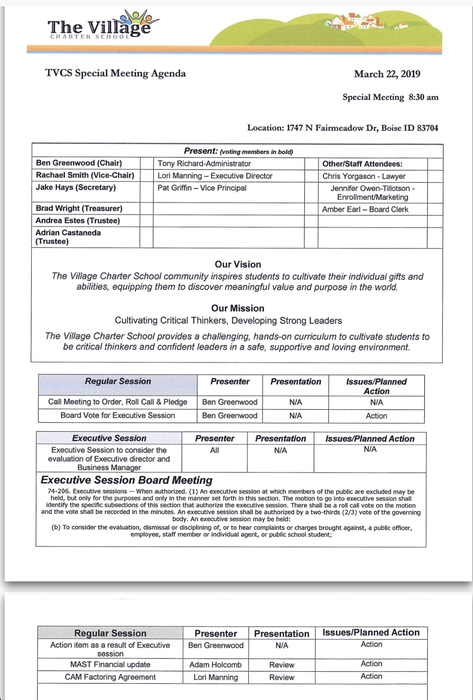 Due to a cracked water line, we are having our main water line repaired tomorrow. The facilities will not be available for the previously scheduled K-8 open house. We will reschedule this event for April 10th from 6PM -8PM.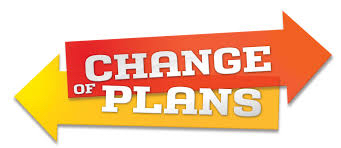 2019-2020 K-8 Open House Mar 15 from 6:00 PM to 8:00 PM The Village Charter School, 1747 Fairmeadow Dr, Boise, ID 83704, USA Parents interested in joining TVCS for the 2019-2020 school year that will have students in grades K-8 are invited to join us to ask questions and tour the campus.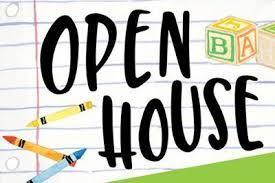 PJ's for paper drive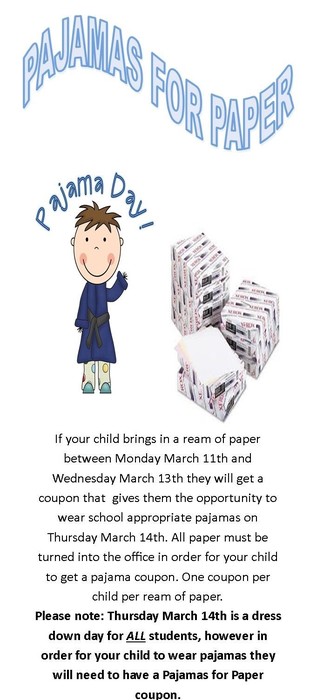 Reminder tomorrow is class pictures. This is still a required uniform day.