WELCOME TO THE VILLAGE CHARTER SCHOOL!
We are a tuition-free public Leadership School located in Boise, Idaho serving students from kindergarten through eighth grade.
CULTIVATING CRITICAL THINKERS & CONFIDENT LEADERS
Your child is a leader! They might not know it yet, but don't worry, we will help you to bring it out in them! It's just what we do!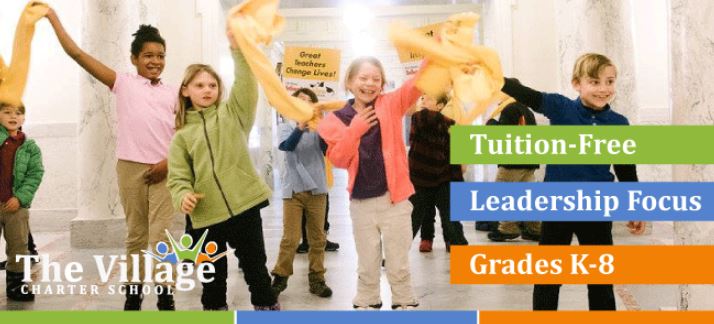 As a parent, you have so much to teach your child! By sending them to The Village Charter School, you can have peace of mind knowing that your child is empowered every day to make a positive impact on the world!
The Village Charter School provides hands-on curriculum to cultivate students to be critical thinkers and confident leaders in a safe, supportive and loving environment.
Our Village includes passionate, supportive and encouraging teachers, administrators, parents and community members all working together to support our students. Your child's education should be fun, engaging, and exciting! Your student's unique learning style and interests are important to our teachers. We believe that there is no limit to how far your student can go!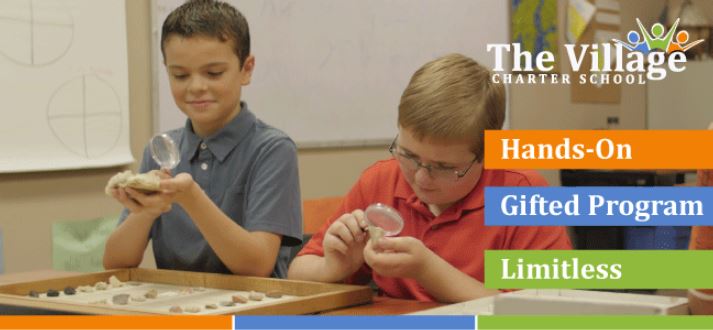 When you enroll at The Village Charter School your family becomes a part of a larger school community. We look forward to getting to know you and your family! Our teachers and the PTO can always use extra hands!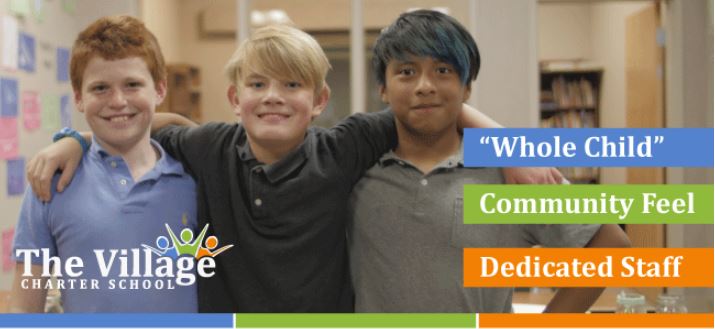 Your child needs to be prepared for life beyond school. They need to understand how to pursuit goals and become responsible, productive citizens. Your student will find success as they learn to be accountable for their choices, considerate of those around them, and equip themselves for the future with tools like the 7 Habits of Highly Effective People.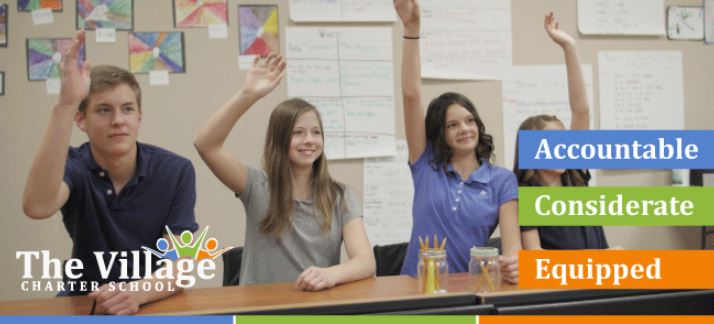 As a parent, it can be hard to help your child to "fit-in". At TVCS your student can spend less time worrying about what to wear, and more time focused on learning, feeling safe, and unified with their fellow students. We dress for Success! Does your child have a favorite color? Any color polo is acceptable!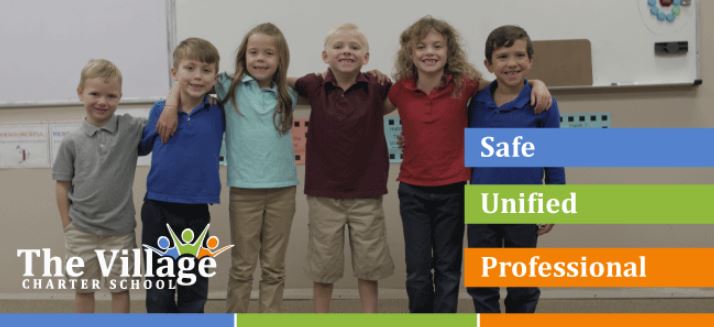 Your child will love having a four-day school week! We don't have school on Fridays. Ever.
By offering a four-day school week, your student will be in class Monday through Thursday learning and growing. Every Friday, your student gets to learn at home (or spend time with one of our childcare partners) and every Friday, your child's teachers will spend the day improving their classrooms. It's a win-win, we believe that as your student's teachers become better teachers, student's education experience will improve!